Add-On Marketing Opportunities
We also offer additional marketing opportunities for an additional fee.  These opportunities are either limited exclusively to HCBA Members, or are available to HCBA Members at an additional discount.
For more information about a specific opportunity, please contact (630) 257-5997 or [email protected].
My LHG Guide - Print Advertising
In 2022, our My LHG Guide was mailed to 17,000 households in Lemont and Homer Glen.  Advertising is our print guide is a great way to associate yourself with the community brand while getting noticed by a local audience.
We will begin working on our new guide in August 2023, with a target date of arriving in homes of late-October 2023.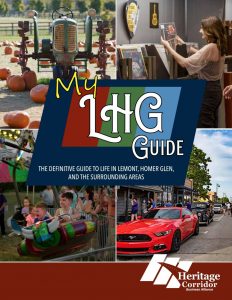 Lemont State Street Light Pole Banners - OoH Advertising
In 2023, the Heritage Corridor Business Alliance will be offering special-themed "Lemont's 150th Anniversary" light pole banners along State Street in Lemont.  The logo will be designed via a consumer contest being run by the municipality.
Banners will go on sale in late February 2023, and will be extremely limited in production.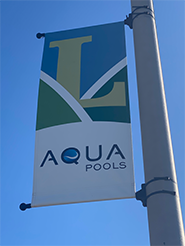 Quarry Queen On-Board Advertising - OoH Advertising
We are the exclusive sellers of on-board advertising on Lemont's Quarry Queen.  Riders typically are on-board for two hours per rental, giving you the chance for multiple impressions per group.  The HCBA sells monthly packages from May - October.