Government Affairs Recap – Week of February 6, 2023
The HCBA's goal with our Government Affairs recaps are to provide you with a summary of what is happening on a state, local, and national level - especially those items that may have an effect on your business.  We will continue to update this page as meetings happen and as official minutes are released.
Latest Government Affairs Updates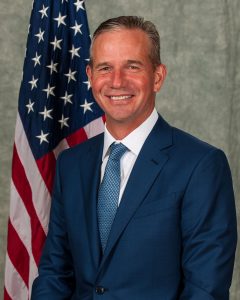 Lemont Mayor John Egofske Announced as New State Representative from the 82nd District
February 6, 2023
Over the weekend, Lemont John Egofske was announced by Illinois Republican officials as the replacement for Jim Durkin, who resigned from his seat in early January.
Per the Lemont Patch, Egofske's primary first role is as mayor of Lemont.  Egofske does not accept a salary as Lemont's mayor, and will decline a state pension.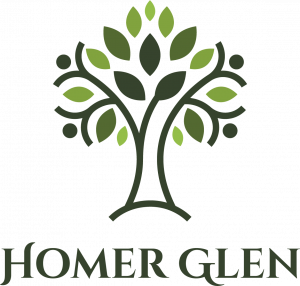 Village Board Meeting
February 8, 2023
In this meeting, DSB Restaurants Inc (Blueberry Hill) received a Class A Liquor License. A motion passed to pro-rate the yearly costs for FY2022, as there was only a few months remaining.
Other items in the meeting include looking back on prior VIllage Board Meeting minutes for approval / changes, various residential variances, and other Village Business.
The Village approved the purchase of two standing lawn mowers from Shorewood Home & Auto, which has a location in Homer Glen.  They were given approval, despite a few other bidders turning in slightly-lower bids.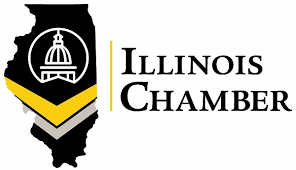 Illinois Chamber of Commerce Submits Comments Opposing FTC's Proposed Rule Banning Noncompetes
February 8, 2023
A PDF of the statement is available here
The Illinois Chamber of Commerce recently filed comments with the Federal Trade Commission ("FTC") opposing the FTC's proposed rule banning on all noncompetition agreements nationwide. The Chamber opposes the proposed noncompete ban because it would wipe out Illinois's recently enacted bipartisan noncompete reform law (the "Illinois Compromise"), along with similar bipartisan compromises in many other states across the nation.

In recent years, abusive uses of noncompetes have received wide media attention, which has led to an active debate across the country about the appropriate uses of postemployment noncompetes. Should there be minimum income thresholds? If so, at what level? Should customer or coworker non-solicits be treated differently than noncompetes? Should employers be required to pay an employee not to compete, either via a paid-post employment restricted period or other mutually agreed consideration, or via a required advance notice of resignation or termination (i.e., a mandatory "garden leave" period)?

All of these issues, and many more, were debated, negotiated, and hashed out in Illinois in 2021 – democratically – culminating in a comprehensive reform of noncompete and nonsolicit law that was passed unanimously by the Illinois state Senate and House of Representatives over Memorial Day weekend 2021.

The Illinois Compromise was not a complete ban on noncompetes, as some competing bills and employee advocates originally sought. And the bill was certainly not "pro-enforcement," as many employers would have preferred. Instead, it was that increasingly rare political creature: a true compromise.

The Illinois Compromise was the result of negotiations primarily involving the Illinois Chamber (on behalf of the business community in Illinois), the Chicago Chapter of the National Employment Lawyers Association (whose members represent individuals in employment matters), the AFL-CIO, and the Illinois Attorney General's Office.

The Illinois Compromise fairly addressed the competing concerns of employees and employers in Illinois, as evidenced by the fact that it was unanimously passed by the state legislature, one of the most employee-friendly in the country.

This carefully crafted compromise, however, would be wiped out with the stroke of a regulatory pen by the Proposed Rule. This would be grossly anti-democratic and would impinge on the role of states as laboratories of democracy. Accordingly, the Chamber opposes the proposed FTC rule.

For additional information about the Chamber's position on this issue, or to obtain a copy of the Chamber's comments, please contact Darbi Durham at: [email protected].

Thank you to our outside counsel, Epstein Becker & Green, P.C., for their assistance in drafting the comments.