LHG Meat-A-Thon: Sponsorships
Please note on all of the sponsor artwork (medal ribbon, t-shirt), the colors may change and sizing of logos are all approximate.  Sponsorships will be made available to non-HCBA members on Friday, September 30 at 12pm (noon).
The Heritage Corridor Business Alliance reserves the right to accept or deny any sponsors for any reason, including after the completion of the online registration and payment.  If a sponsor is denied, they will be refunded.    
FINISHER MEDAL RIBBON SPONSOR
Max Sponsor - 1
Member Investment - $600
Non-Member Investment - $1000
Sole Sponsor Logo on LHG Meat-A-Thon Finisher Medals.
Option to put flier / promotional merchandise in our participant bag
Three thank you posts on HCBA Social Media
One 600 px wide by 300 px Banner Advertisement on HCBA Weekly Update E-Newsletter (to be used before 12-31-2021)
Logo and hyperlink on Meat-A-Thon page on MyHCBA.com
Logo and hyperlink on all e-mail communication for event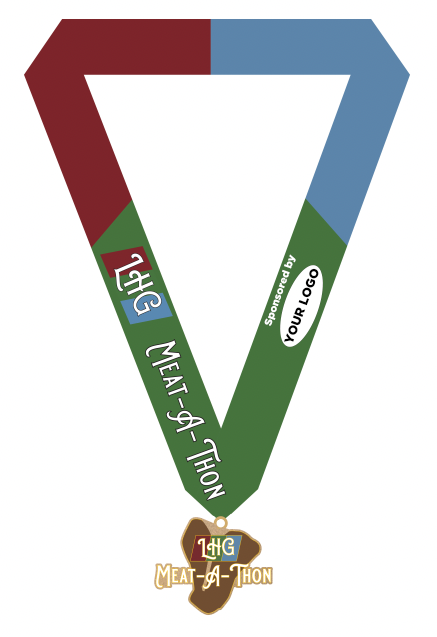 PARTICIPANT SHIRT SPONSOR
SOLD OUT
Your Logo will be featured on the back of a maximum of 100 participant shirts.
Option to put flier / promotional merchandise in our participant bag
Two thank you posts on HCBA Social Media
One 600 px wide by 300 px Banner Advertisement on HCBA Weekly Update E-Newsletter (to be used before 12-31-2021)
Logo and hyperlink on Meat-A-Thon page on MyHCBA.com
Logo and hyperlink on all e-mail communication for event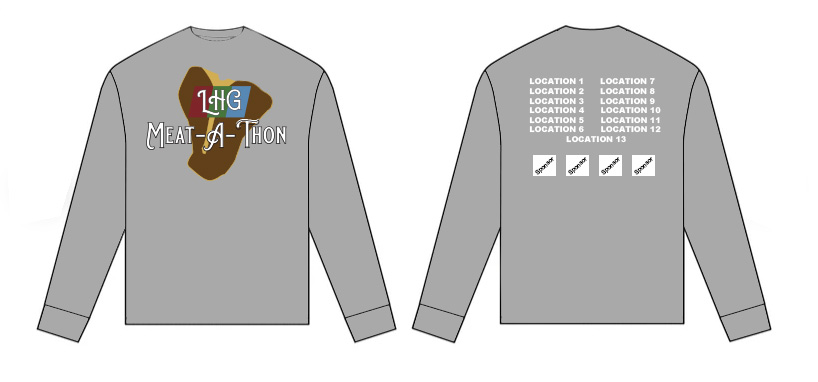 SET UP A TABLE
Max Tables - 5
Member Investment - $100
Non-Member Investment - $300
You will be provided a 6' table and a 10' x 10' area to set up during the event.
Option to put flier / promotional merchandise in our participant bag