Lemont Legends Cruise Night Sponsorships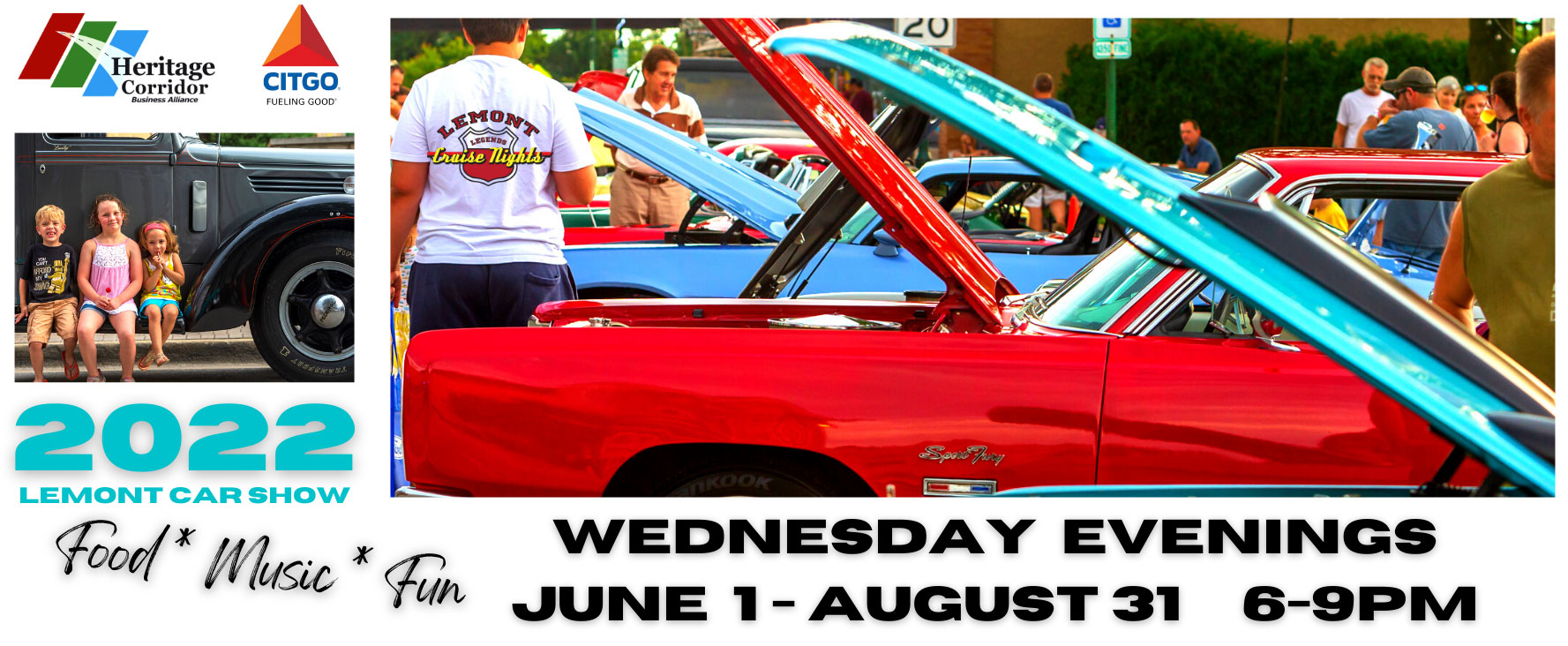 Become a Sponsor Today
Coming off an amazing 2021, the Lemont Legends Cruise Nights are only going to get bigger and better.  And when your organization comes on board as a sponsor, you can capitalize on the fantastic on-site and digital marketing benefits that come with that investment.
Bar or Restaurants: Interested in selling to-go alcohol during the Cruise Nights? (bar or restaurant must be with-in boundaries of the car show)
Please note that you must be a Nitro, Premium, or Unleaded-level sponsor of Lemont Legends Cruise Nights and complete licensing with the Village and State.  We will be posting licensing details in the near future.  This will give your establishment access to the wrist-bands required for those consuming alcohol as they walk around the car show.
Logo featured on Bridge Banner
Includes 1 Business Table at all three Expo Nights (Expo Nights are June 15, July 13, & August 10)
Your Company Name will appear on one sandwich board at each show
Logo on Lemont Legends Home Page
Audio Corporate DJ Mentions every 30 minutes at Each Show
One Featured Post on Lemont Legends Home Page
Three Months of Banner ads on Lemont Legends Home Page and MyLHGGuide.com
INVESTMENT
$1,300 for Alliance Members
$2,600 for Non-Members
Includes 1 Business Table at all three Expo Nights (Expo Nights are June 15, July 13, & August 10)
Your Company Name will appear on one sandwich board at each show
Logo on Lemont Legends Home Page
Audio Corporate DJ Mentions every 30 minutes at Each Show
One Month of Banner ads on Lemont Legends Home Page and MyLHGGuide.com
INVESTMENT
$750 for Alliance Members
$1,000 for Non-Members
Includes 1 Business Table at two Expo Nights (Expo Nights are June 15, July 13, & August 10)
Your Company Name will appear on one sandwich board at each show
Logo on Lemont Legends Home Page
Audio Corporate DJ Mentions every 30 minutes at Each Show
INVESTMENT
$500 for Alliance Members
$650 for Non-Members
Additional Opportunities for Alliance Members
$200 per night - DJ Sponsorship

Company logo at DJ Tent and DJ Mentions Throughout the Show
(contact 630-257-5997 or [email protected] for more information or to book)
$100 per Expo Night - (Expo Nights are 6/15, 7/13 & 8/10)

1 Expo Table provided
Please bring your own 10x10 tent, chairs and table cloth (table space is on pavement; please use sandbags to hold tents down)
Social Media Thank You on Lemont Legends Social Media Accounts