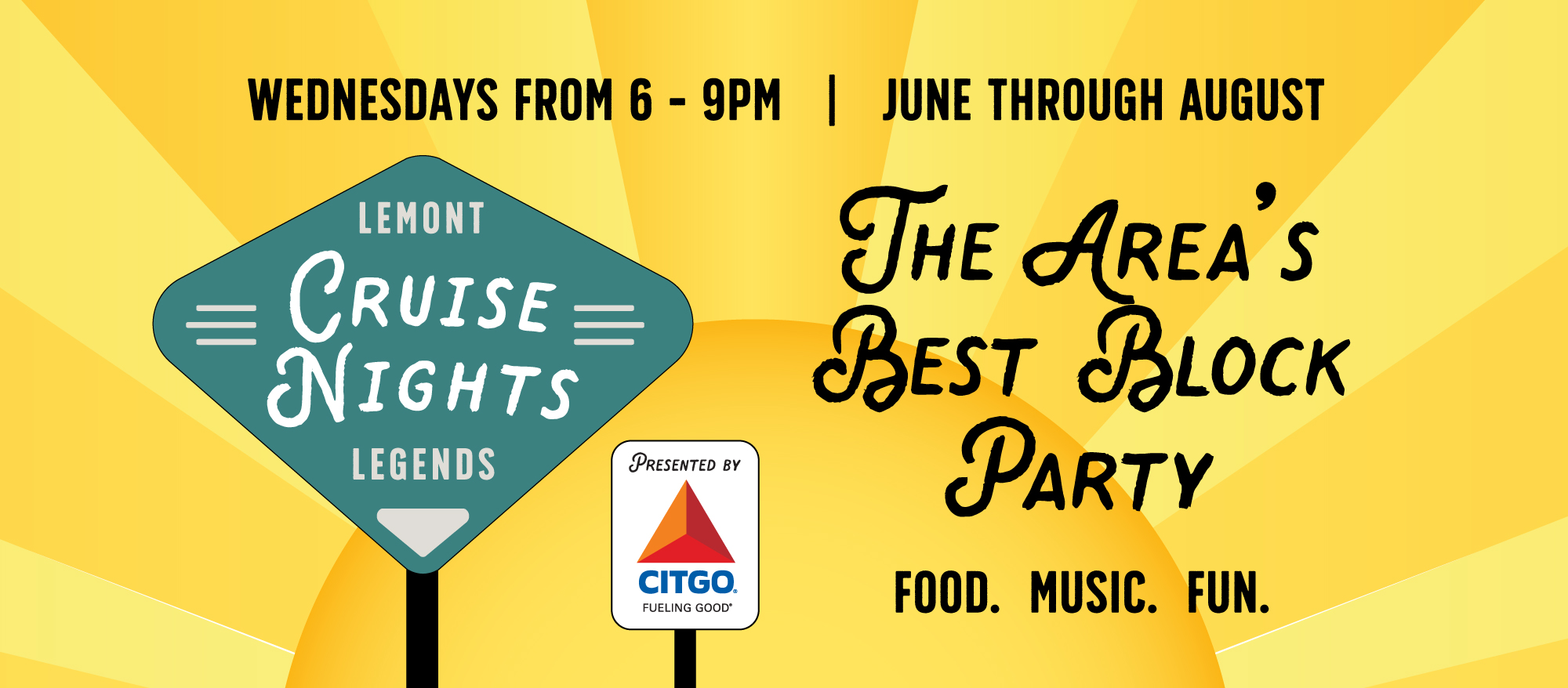 2022 Lemont Legends Cruise Nights
Lemont Legends Cruise Nights are back!  Join us for the 2022 Car Show season in Lemont Downtown, as we bring back all of the fun (with some new things planned for the entire family as well).  Make it a night by dining in one of Lemont's amazing restaurants or one our partner food trucks, stop into our retail establishments, and enjoy looking at some of the best cars, trucks, vans, jeeps, tractors, and other awesome vehicles.
Thank you to our presenting sponsor, CITGO.  CITGO has supported the Lemont Legends Cruise Nights for a number of years and has been a great neighbor in our community.
Wednesday, June 1 - Calling All Cars
Wednesday, June 8 - Antiques and Street Rods
Wednesday, June 15 - Farm Tractors; Expo Night, Kids Table
Wednesday, June 22 - Exotic Cars; Kids Night
Wednesday, June 29 - Ford; Veterans Night
No Show July 6th
Wednesday, July 13 - Jeeps; Expo Night
Wednesday, July 20 - Chevy / Corvette
Wednesday, July 27 - Motorcycles; Pet Night
Wednesday, August 3 - Emergency Vehicles Night
Wednesday, August 10 - Mopar: Chrysler, Dodge, and Plymouth; Expo Night, Citgo STEM Night
Wednesday, August 17 - Custom Trucks & 4x4's; Kids Night
Wednesday, August 24 - Buick / Oldsmobile / Pontiac
Wednesday, August 31 - Calling All Cars
NOTE:  No Show on Wednesday, July 6th