Holistic Riding Equestrian Therapy Fundraiser at Mugshots on February 23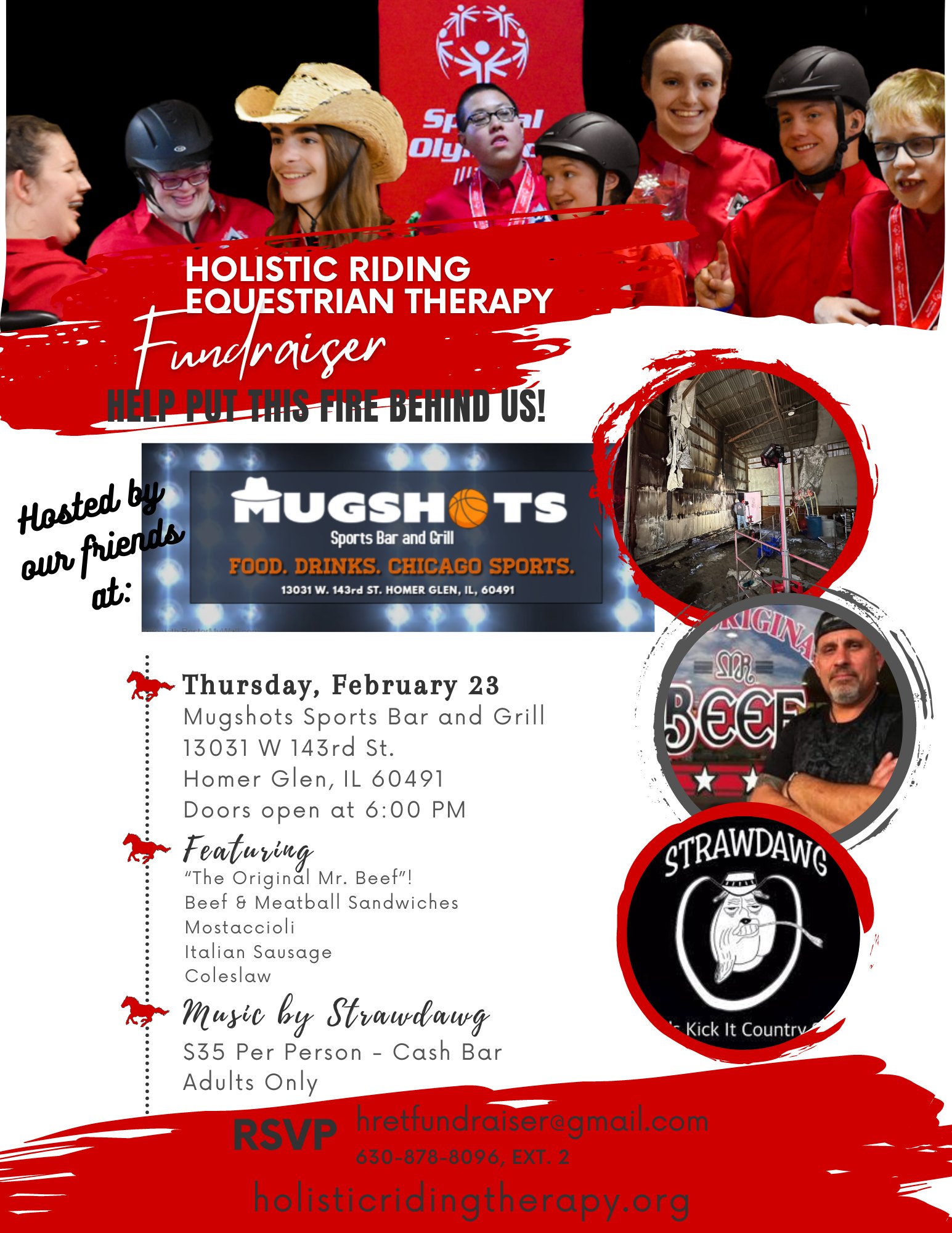 Help put the December fire behind Holistic Riding Equestrian Therapy by supporting them at their upcoming fundraiser at Mugshots!  The event will include great food and great music.
Tickets are $35 per person (adults only) for the Thursday, February 23 event.  Doors open at 6pm, and the menu includes "The Original Mr. Beef," Beef & Meatball sandwiches, mostaccioli, Italian Sausage, and cole slaw.
The night also features a performance by the band Strawdawg.  Get your boots on, grab your hat, and kick it country style.
You can find out more information about Holistic Riding Equestrian Therapy by visiting them at https://www.holisticridingtherapy.org/.