CITGO Surprises Three Lemont High School Faculty by Covering Registration and Expenses for 2023 Boston Marathon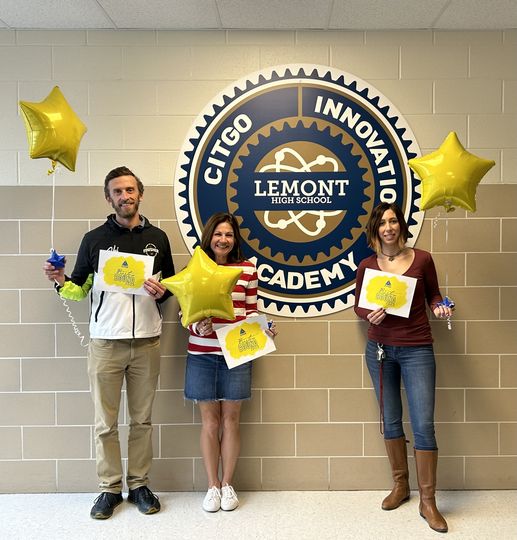 Congratulations to Matt Doherty, Denise Dalton, and Megan Idell, three members of the Lemont High School faculty.
They were surprised by CITGO, the official fuel sponsor of the Boston Marathon, on being selected to participate in the 2023 Boston Marathon and to have their registrations and travel paid.  CITGO is sending a contingent of local first responders, healthcare workers, non-profit workers, and teachers to the prestigious race.
Photo Credit:  https://www.facebook.com/lhs210