Five Reasons to Make Sure You Create Facebook Event Pages for In-Person Events (plus an Additional Bonus for HCBA Members)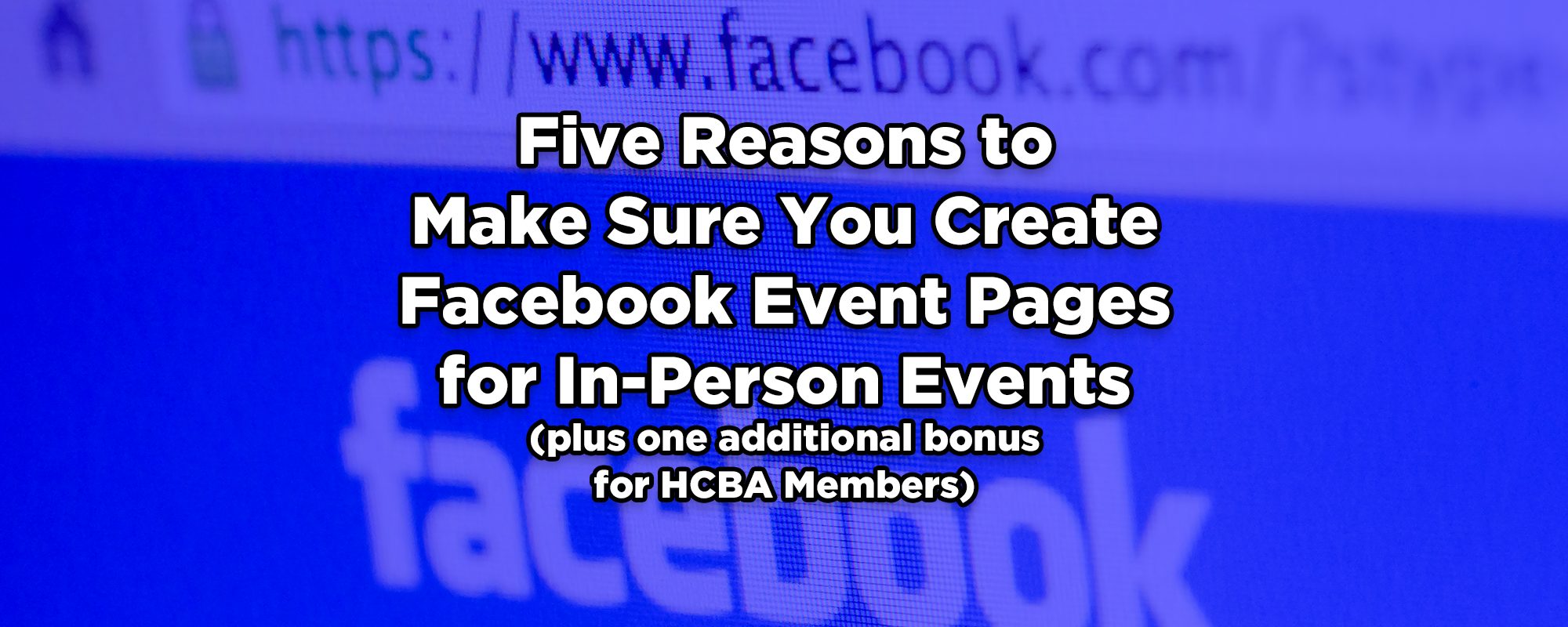 There are so many things to remember when running an event.  Whether its a party, a sale, a parade, or a 4-day festival, planners should have a checklist to make sure to make sure nothing essential is missed.  Making sure that you program a Facebook Event for your event needs to be on that list.
Here are five reasons (plus a bonus) why you should make sure that your events are programmed as Facebook events.
Increased visibility:  Marketing your events is the key to increasing your attendance.  Events see a greater reach with all of those saying they are "Interested" or "Going," and many will either tag their friends or family to let them know about the event (possibly to bring them along!).  Your event can also come up in searches.  For example, if a Facebook user searches for "Events in (my municipality)" ... yours will be included on the list.
Easy RSVP tracking - attendance prediction:  Although I would never believe that 100% of those saying their "Going" will actually show up, you will be able to use the RSVP data to predict attendance after holding a few events and correlating RSVPs and actual attendance.
Improved engagement:  The goal of social media is engagement.  Whether its your-organization-to-consumer or between consumer-to-consumer, your Facebook event page can be a great forum for conversation - which means more impressions!  Also, by using the discussion in the Facebook event page, you can send targeted messages that have a higher organic reach than a general post on your organization's Facebook Business Page.
Targeted promotion:  Facebook's event promotion tools allow you to target specific demographics and interests, ensure that your impressions are going to those likely to attend and not being wasted.
Cost-effective advertising:  When you spend money to promote your event, the targeted promotion means that you are spending your money effectively.  You don't to spend money on anyone that has zero chance of attending.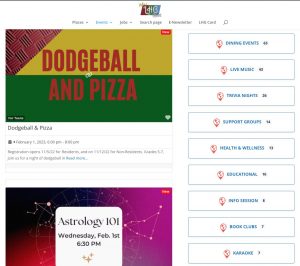 And, the HCBA bonus:
Inclusion on My LHG Guide:  As a HCBA member, we try to include every member's event on MyLHGGuide.com and it's weekly email.  As you can imagine, it's virtually impossible to surf 300 members web sites to catch events on a regular basis with a staff of 1.5 people - especially if we want to get anything else done.  So, we visit those Facebook sites that regularly post Facebook events and after a few clicks - we're able to import it to MyLHGGuide.com (which are the events that we include on our e-newsletter).  And, we use the Facebook searches "Events in Lemont", "Events in Homer Glen", etc. to try and find those that "occasionally" host events.
Yes, it takes time to program in your Facebook events.  But if you remember to set aside a few minutes a week, an hour per month, or however you decide to work it ... your business will be better off for it.  And, if you want to become a member of the Heritage Corridor Business Alliance for that additional bonus, click here to learn more.