Lemont Legends Cruise Nights: July 20, 2022 Show Information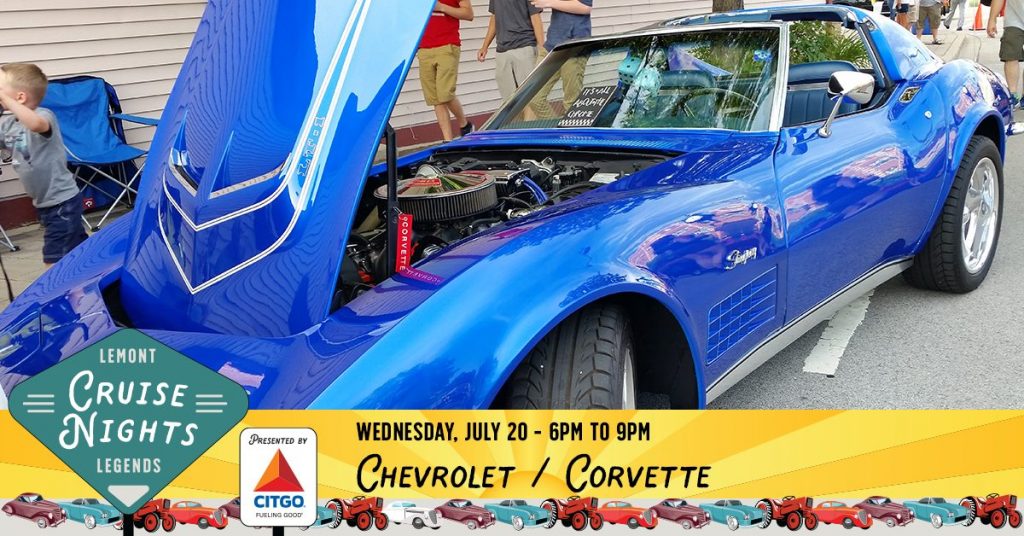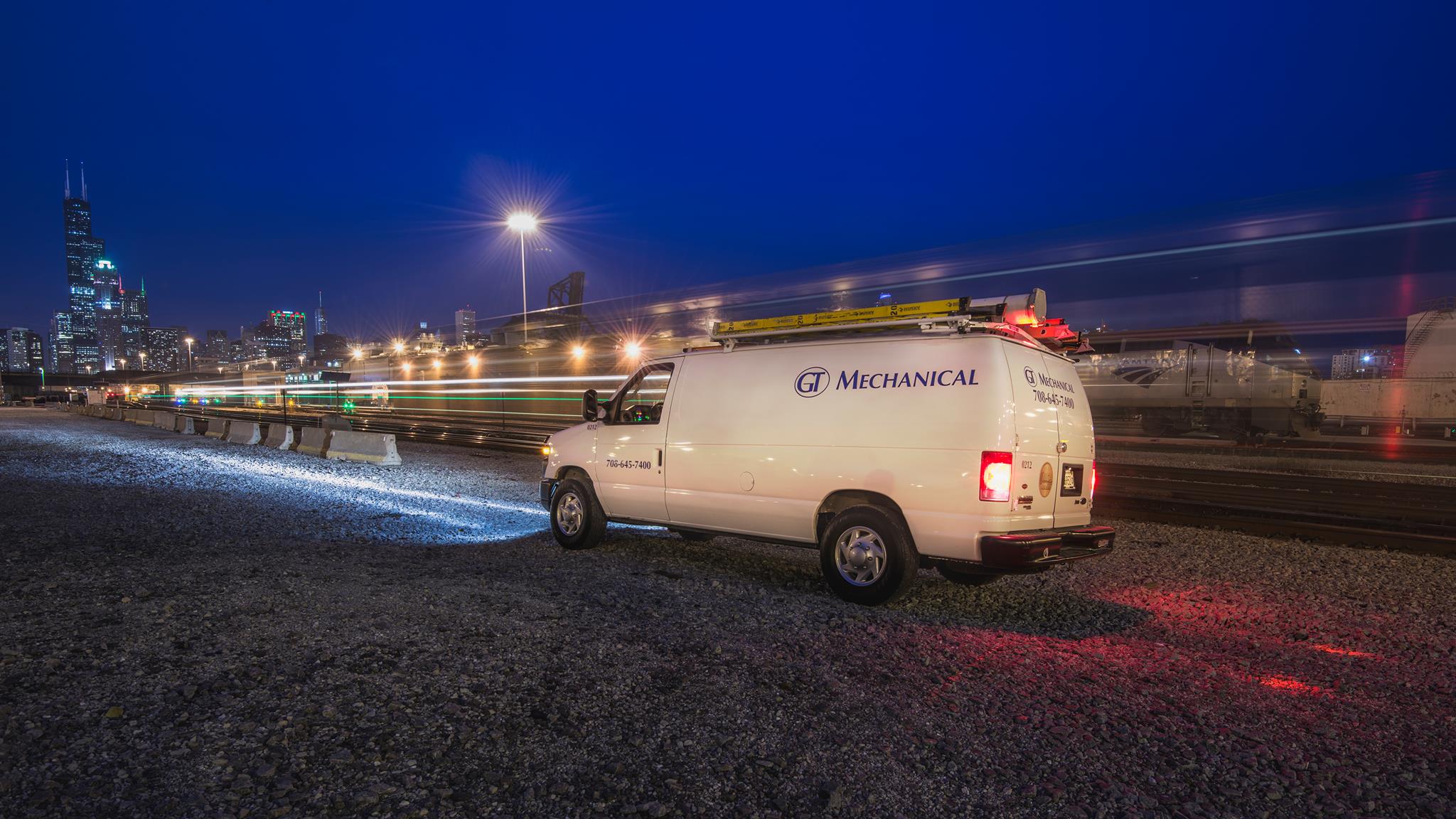 Cool Car of the Week - Sponsored by GT Mechanical
Chevy / Corvette is the theme of the week.  Make sure to be parked by 6:15pm to be eligible for this week's "Cool Car of the Week" Awards.  And, thanks to our sponsor Aqua Pools the winner will also take home a $100 LHG Gift Card, usable at a number of participating locations in Lemont, Homer Glen, and Lockport.
With the hot temps ahead, make sure to have the number for GT Mechanical ready - (708) 645-7400.  Based out of Homer Glen, IL, GT Mechanical are a full-service HVAC contractor.  They serve a myriad of markets, including commercial, healthcare, hospitality, industrial, institutional, municipal, multi-unit housing, and tenant buildout.  You can find out more about GT Mechanical by visiting them online at https://www.gtmechanical.com/.
DJ Sponsor - State Farm Caryn Montalto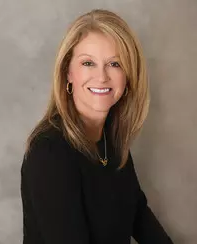 Parking, Food, Drinks, and Portable Restrooms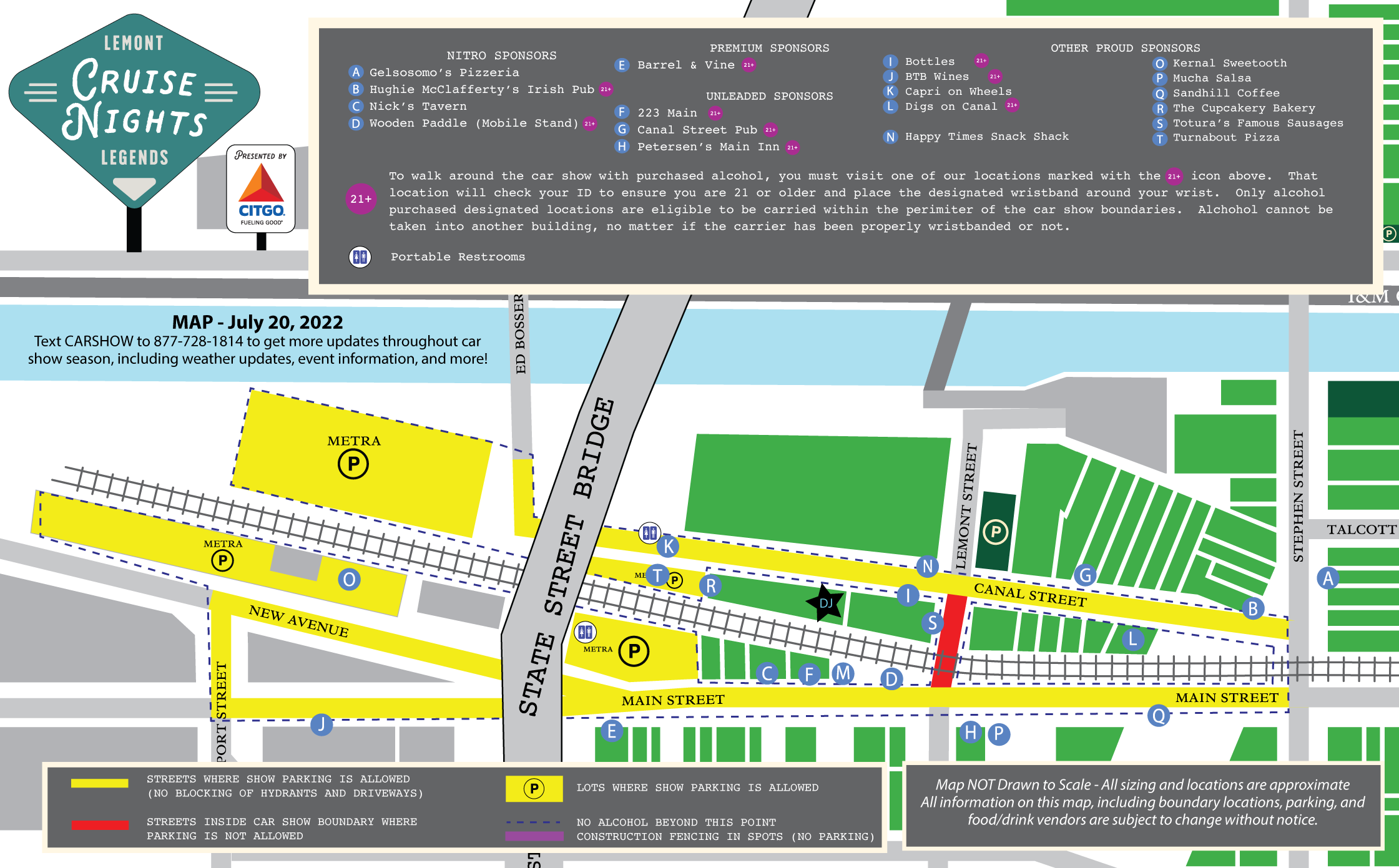 Congrats to our Week 6 "Cool Car of the Week," Rob D. The award was presented by Aqua Pools.
2021 Jeep Gladiator Demon Swap
He took home a $100 LHG Gift Card as part of his prize! Find out more about the LHG Gift Card by visiting lhgcard.com. You can also find out more about Aqua Pools at https://aquapoolsonline.com/.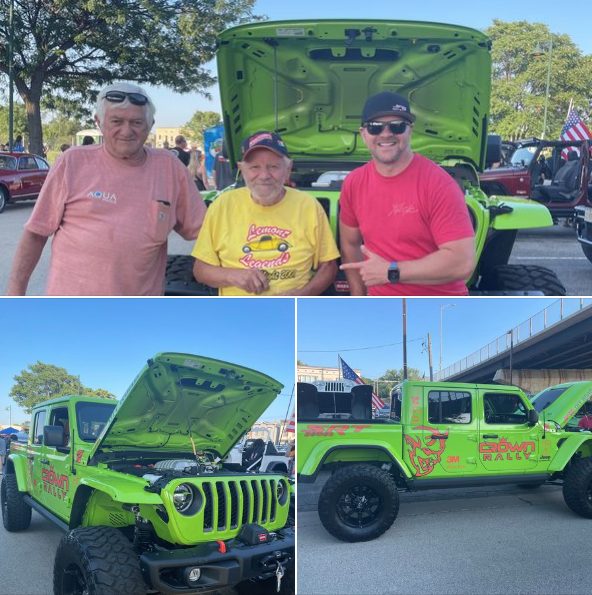 UPDATED DOWNTOWN LEMONT CONSTRUCTION INFORMATION
Last Update:  7/22 at 10am.
Construction will begin on the block at the NW Corner of Lemont has started.  Starting on July 23, construction fencing is expected to be erected in the parallel parking spots on the north side of Canal, west of Lemont street.  As of now, we do not know parking will be possible in those spots for next week's show.  We will keep updating our weekly car show pages with the current status.
Want to get text updates on the Lemont Legends Cruise Nights?  Text CARSHOW to 877-728-1814 to get updates throughout car show season, including weather updates, event information, and more!
Prefer email?  Get your Wednesday email updates at 12pm noon all throughout car show season.  Click on the link below to subscribe to our e-newsletter. Join the E-Newsletter List