Lemont Legends Cruise Nights: June 15, 2022 Show Information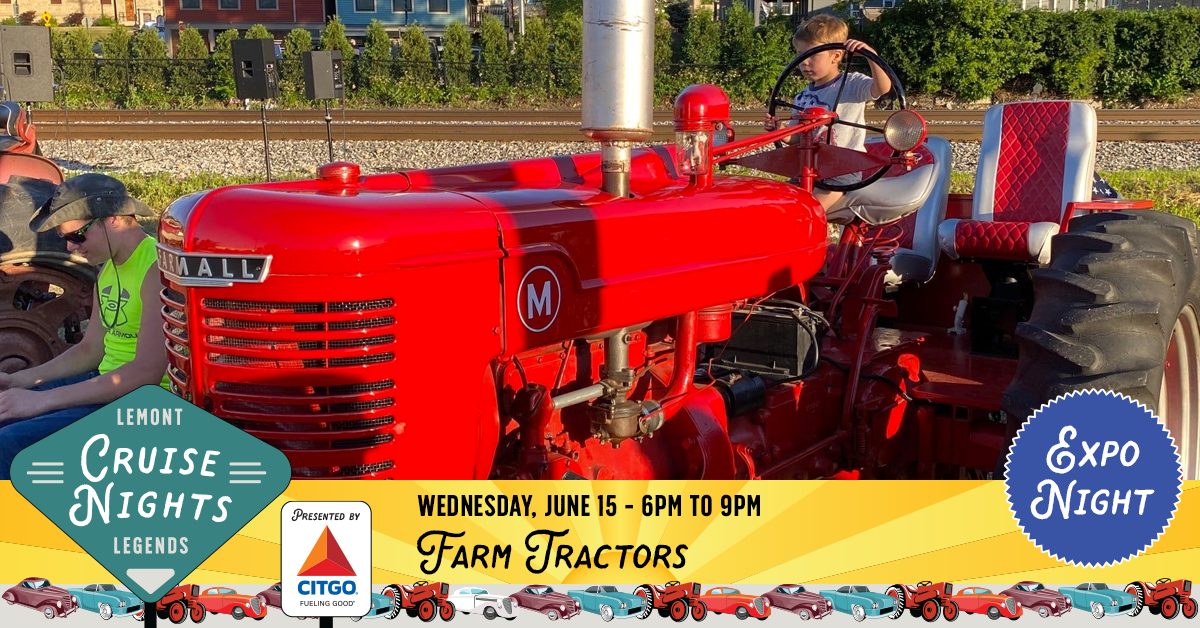 Tractor Night & Business Expo
In 2021, it was our busiest night.  Make sure to check out the fun of Tractor Night at Lemont Legends Cruise Nights.  We'll have several tractors down at this weeks show, which is sponsored by the Lemont Tractor Club.  Several businesses will be on site as well at our Business Expo as well.
TWO THINGS TO REMEMBER:
 Stay hydrated.
 Even if you don't own a tractor, you can still bring your car to show off at this week's event.  Only tractors, however, will be eligible for our "Cool Car of the Week" Trophy.
Is the Event Still On Because of the Heat?
We will still be holding the Car Show this week, even with the hot temperatures.  PLEASE stay hydrated and if you plan on consuming adult beverages, please do so legally, responsibly, and in moderation.
DJ Sponsor - Lemont Tractor Club
The Lemont Tractor Club is a group of family-driven men and women who enjoy tinkering around with classic tractors while donating our time to community events.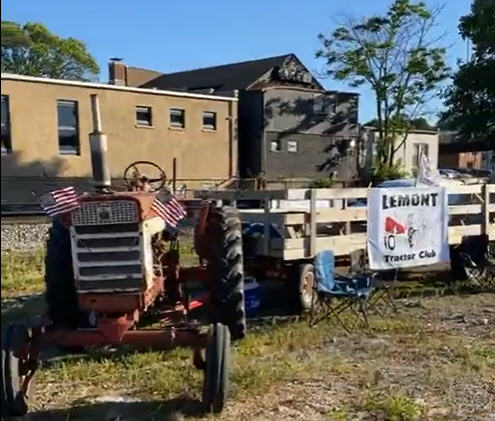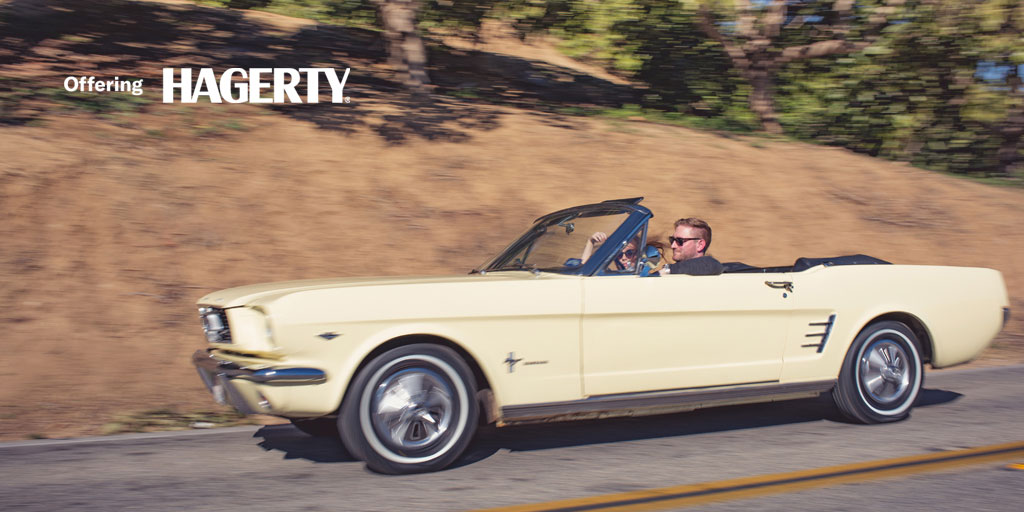 This week's theme is "Farm Tractors."  Make sure to be parked by 6:15pm to be eligible for this week's "Cool Car of the Week" Awards.  And, thanks to our sponsor Gary Bronner of Hagerty, the winner will also take home a $100 LHG Gift Card, usable at a number of participating locations in Lemont, Homer Glen, and Lockport.  Find out more about Hagerty Insurance by contacting Gary Bronner at 630-226-1525 or [email protected].
The following businesses will be in our expo area during this week's car show.  The expo area will be on Canal Street across from the DJ Tent, one block west of Mabel's Market (refer to our map below for more details)
Anthony Chiarito and Associates, Inc. with American Family Insurance
The Forge: Lemont Quarries
Kiddie Academy of Lemont
Leading Solar Solutions
Lemont Park District & Lemont Library (Kids Corn Craft & Tractor Tattoos)
Mosquito Squad Chicago
Pete's Market
Pro Era Detailing
Renewal by Anderson
Sure-Fire Auto Parts
Timberline Knolls
Last week, we announced that our 2022 (and future years) Best in Show winners for the Lemont Legends Cruise Nights will win the Duane Petersen Trophy.  Duane is one of the founders of Lemont's Car Show, and to this day, is still an instrumental part of its success.  Each year's winner will have their name inscribed on this plaque, which will hang at Petersen's Main Inn.  Duane is the owner of that establishment - which has been a mainstay in Lemont for many years.  Thank you Duane!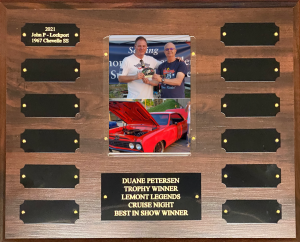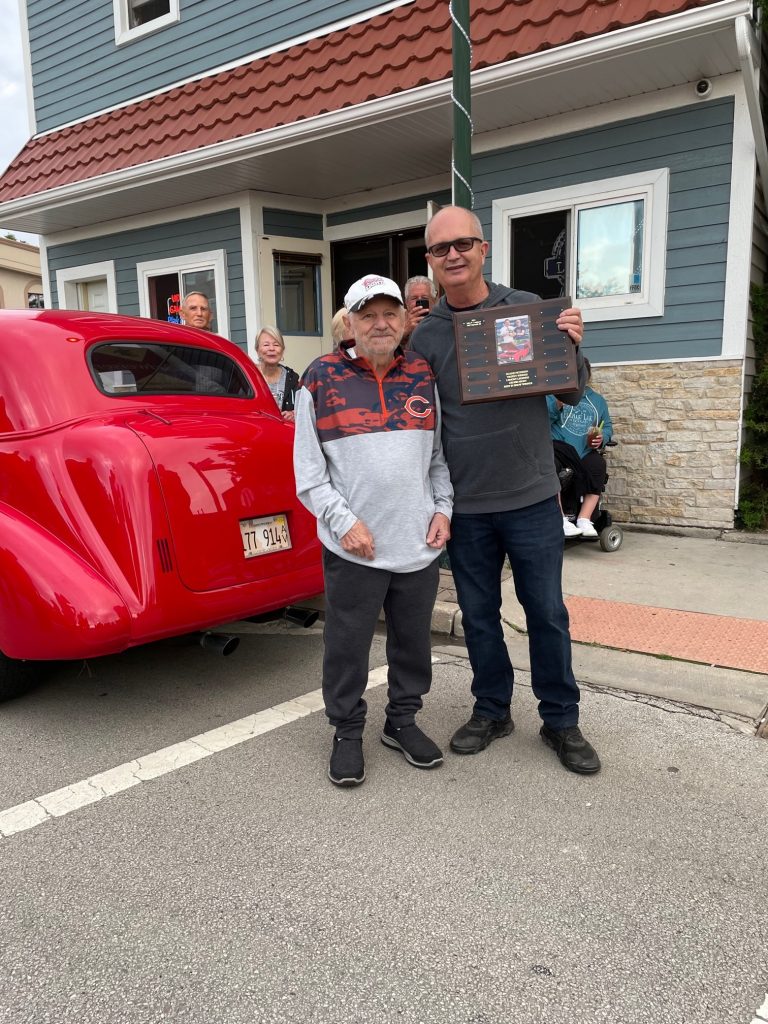 Expo Area, Parking, Food, and Drinks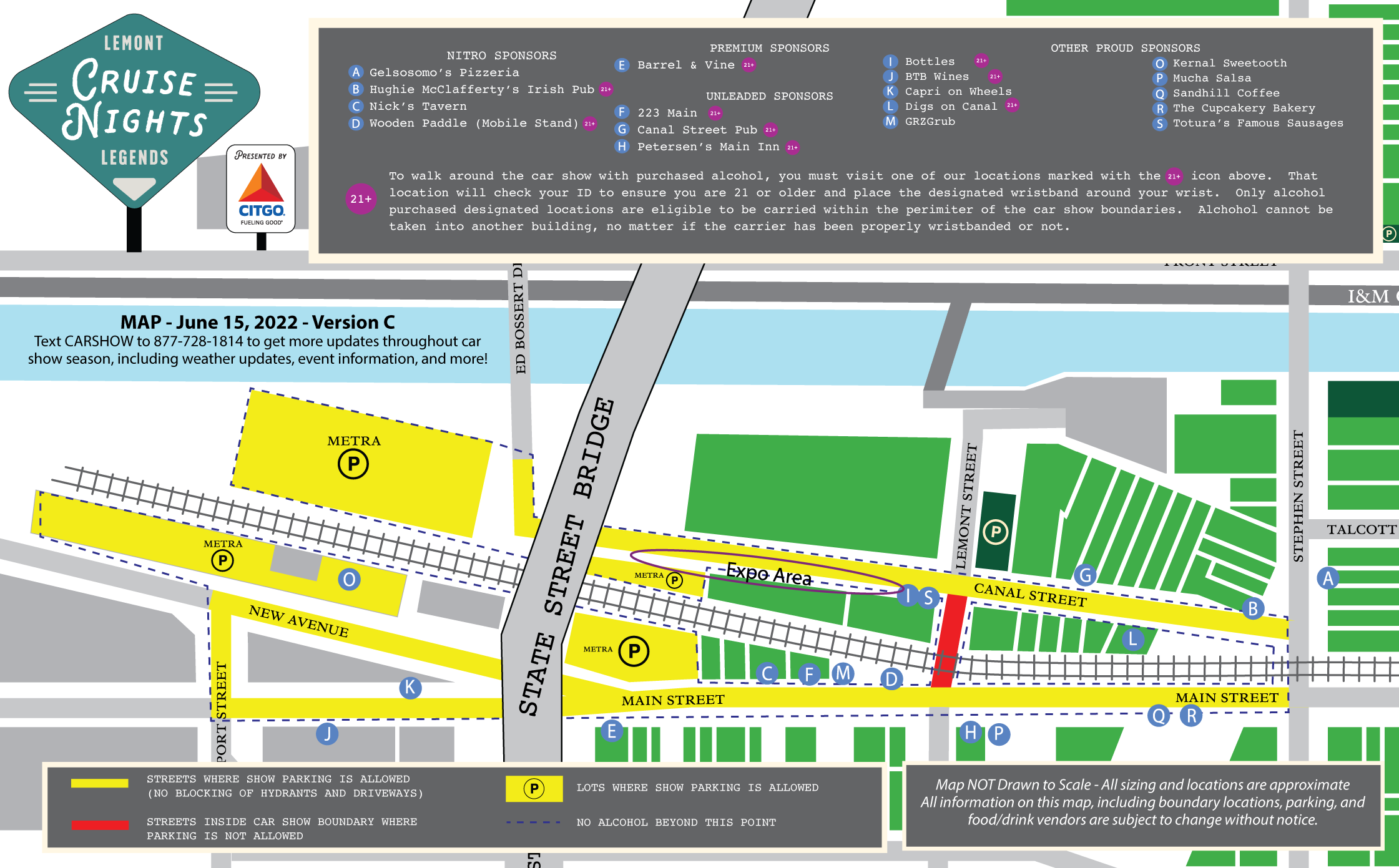 Latest Updates:
Happy Times Snack Shack is unable to attend tonight's show.
Mucha Salsa is unable to attend tonight's show.
Congrats to our Week 2 "Cool Car of the Week," Vince H. of Willowbrook. The award was presented by Gary Bronner of Hagerty Insurance.
Week 2's competition was open to Antiques and Street Rods. Vince's car was a 1970 Olds Cutlass 442.
He took home a $100 LHG Gift Card as part of his prize! Find out more about the LHG Gift Card by visiting lhgcard.com. You can also find out more about Gary Bronner of Hagerty Insurance by visiting this link.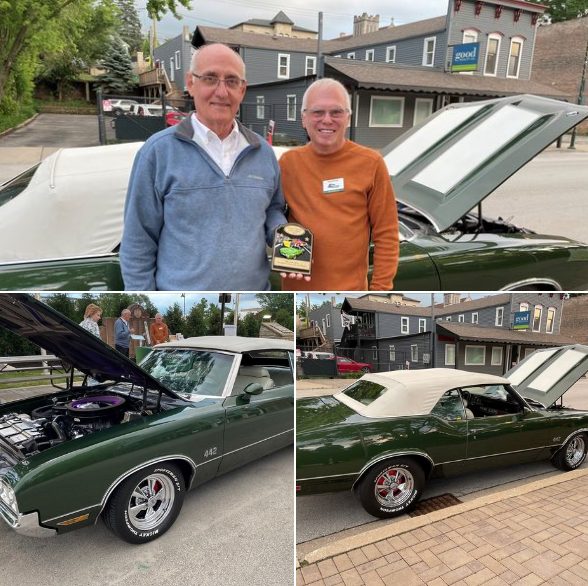 Want to get text updates on the Lemont Legends Cruise Nights?  Text CARSHOW to 877-728-1814 to get updates throughout car show season, including weather updates, event information, and more!
Prefer email?  Get your Wednesday email updates at 12pm noon all throughout car show season.  Click on the link below to subscribe to our e-newsletter. Join the E-Newsletter List