Spotlight Ep. 2 - Cultivate Advisors with Mike Schields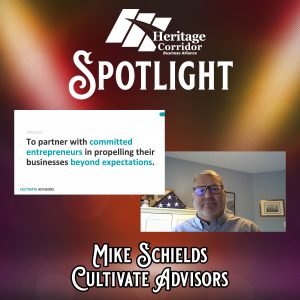 Eliminate the guesswork when it comes to growing your business. Partner with Lemont's own Mike Schields of Cultivate Advisors for 1:1 advising designed to help you identify the opportunities in your business and build a path for sustainable growth.
More information can be found at cultivateadvisors.com.  Mike can be directly contacted at [email protected].