The 13th Annual FBLA Breakfast Social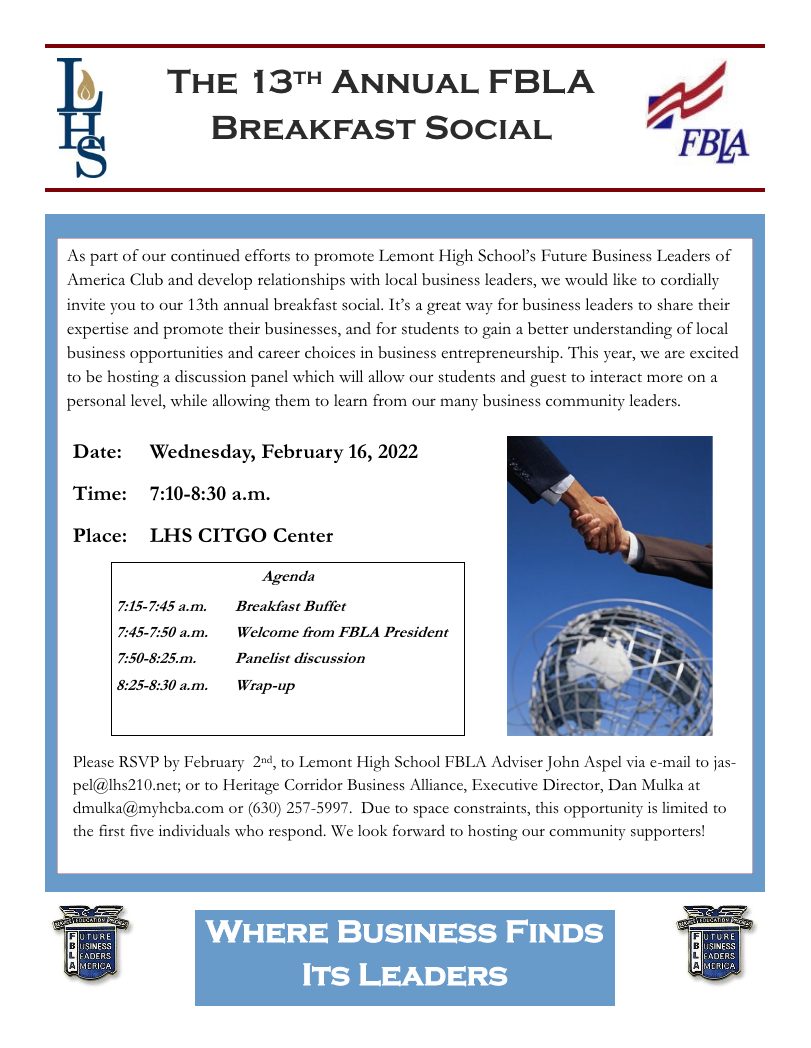 The Lemont High School Future Business Leaders of America Club is hosting their breakfast social on February 16, 2022 at 7:10am.  The meeting will be held inside LHS's Citgo Center.  It's a great way for business leaders to share their expertise and promote their business, while students gain a better understanding of local business opportunities and career choices in business leadership.
The FBLA is inviting five individuals from HCBA Members to attend the breakfast (due to space constrains).  Limit one person per member. 
The agenda for the morning:
7:15am - 7:45am:  Breakfast Buffet
7:45am - 7:50am:  Welcome from FBLA President
7:50am - 8:25am:  Panelist Discussion
8:25am - 8:30pm:  Wrap-up
To RSVP, please email John Aspel (LHS FBLA advisor) at [email protected] or Dan Mulka (HCBA Executive Director) at [email protected].  Please RSVP by February 2.  Since space is limited, we will respond back as soon as possible if slots are available or filled.