Citgo Lemont United Way Campaign Supports Local Community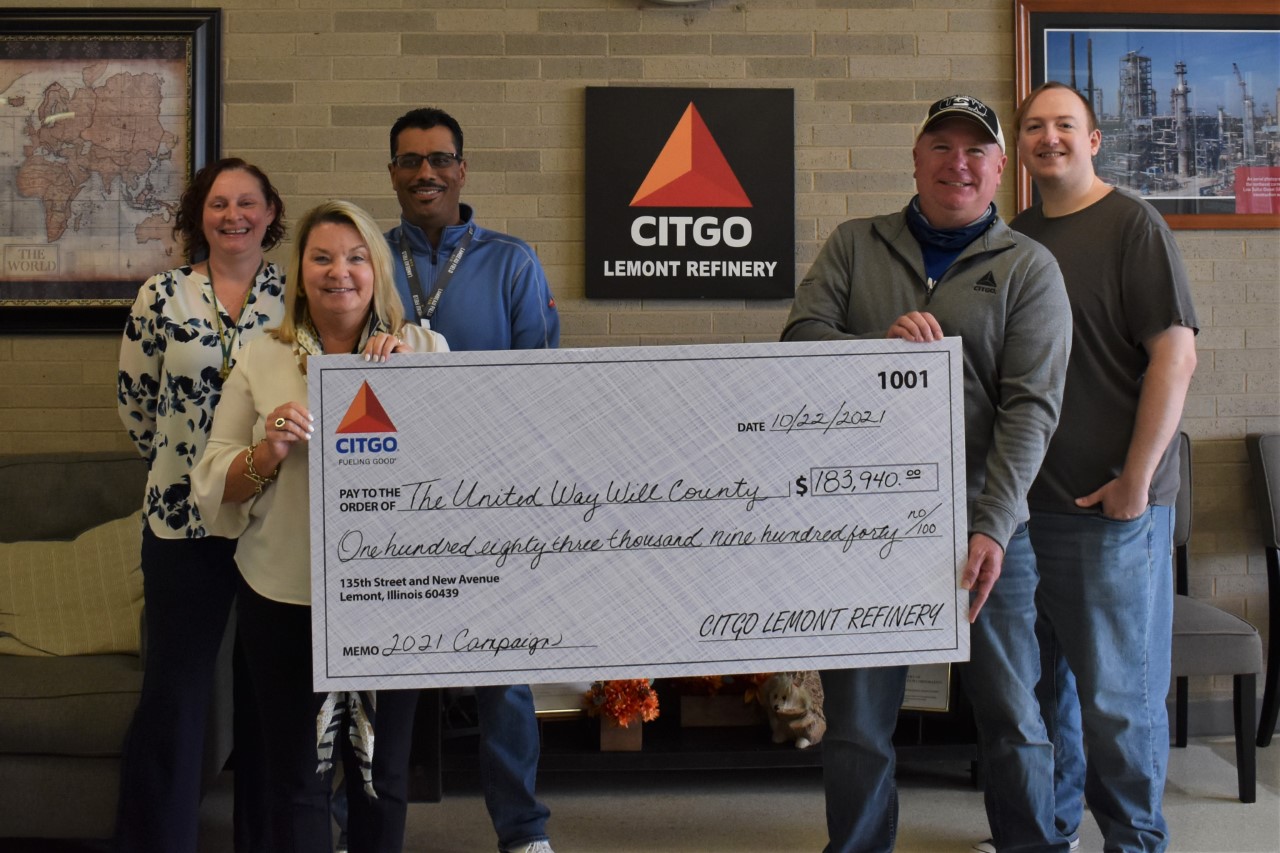 CITGO Lemont Refinery recently held its annual United Way campaign – raising $183,940 in support of the 37 partner agencies that receive funding and guidance from the United Way of Will County. The money was raised during the annual CITGO workplace campaign by more than 570 CITGO employees, including support from the United Steel Workers Union (USW) and matching funds from CITGO Petroleum Corporation.
The dollars raised will be used to fund over 78 programs throughout Will County that fall within the United Way's four areas of impact: healthy lifestyles; safer communities; self-sufficiency; and youth success. With the need for support greater than ever, CITGO Lemont Refinery employees have once again stepped up to make a difference in the community.
"For many years CITGO and its employees have fueled the United Way's mission of uniting communities and resources to empower people and create positive sustainable change, and this year's fundraising results are a perfect example of the company's true dedication to support the communities in which it serves," said Kamala Martinez, President and CEO of the United Way of Will County.
According to Martinez, CITGO is a corporate cornerstone in the United Way of Will County's annual campaign, having raised more than $2.37 million over the past 21 years through employee contributions, corporate donations, and various fundraising events.