Start Spreading the Word That It's Small Business Season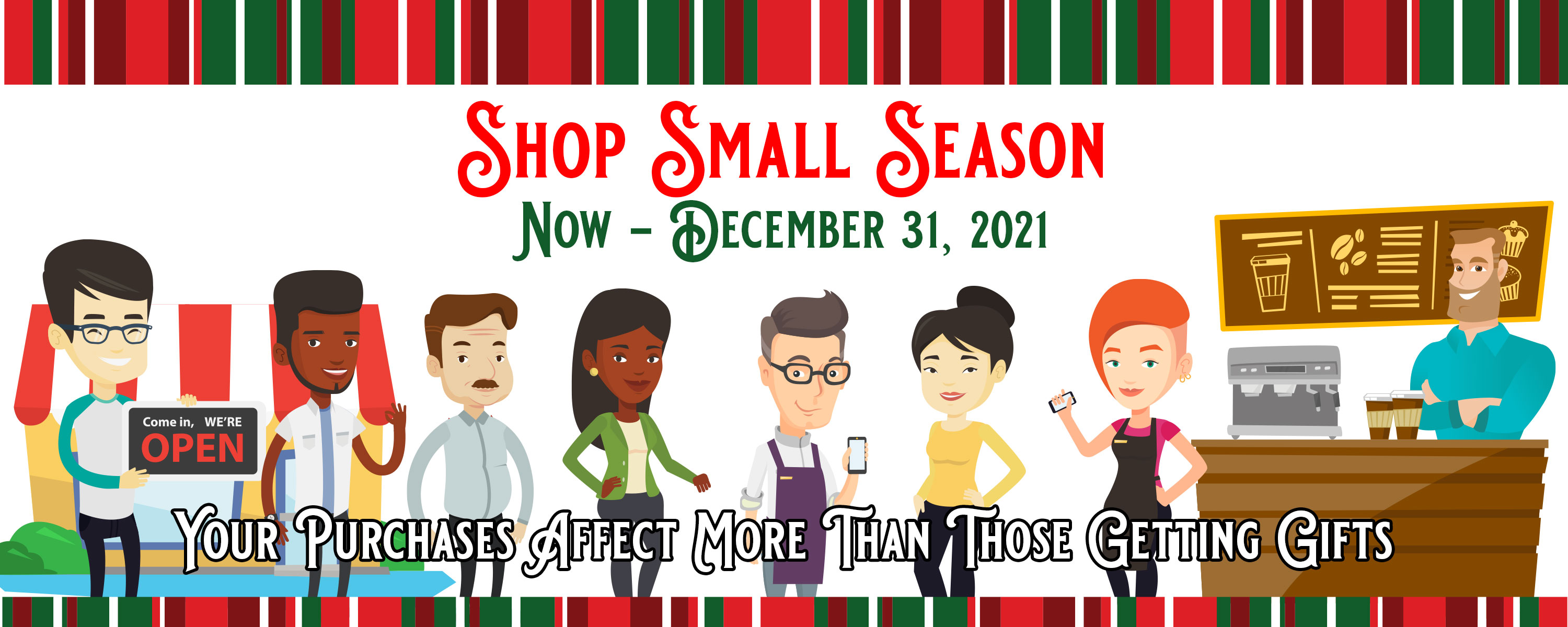 I've been looking at purchasing a new toy for my wood shop for several months.  It's called the X-Carve CNC Router from a Chicago-based company called Inventables.
For those wondering what a CNC Router is, the CNC stands for Computer Numerical Control.  A router is a woodworking tool that can cut patterns, grooves, and designs into wood.  A CNC Router is controlled by a computer, and allows you to make really cool things out of wood.
Anyway, last week, they released their Black Friday deal.  First, I immediately thought about purchasing one and starting my own side business.  I love woodwoorking, I love small business (that's why I work with the Alliance), I love graphic design.  It's a perfect mix.  Second, I sent an email to my wife saying "Can I get this, I can finance it out for a few years?"
But, then, the thought crossed my mind ... does Black Friday truly exist anymore?
Look at the advertising out there, whether its on your TV, Facebook, on in your email ... holiday deals are out NOW!  And the Big Box stores are out spending.  They need to pull in their money to satisfy the shareholders.
Shop Small Saturday traditionally falls after Thanksgiving.  By then, it's too late.  We need to start getting the word out now about Shop Small Season.  We need to support our small businesses now more than ever.
TO THE CONSUMER
It's more about the business owner too.  It's about the employees that are showing up that help make the small business special.  It's about the support that these small businesses give back to their home neighborhoods.  And it's more than retail.  Think about stopping to grab something to eat that's not your standard brand-name fast food.  It's about our local accountants that specialize in working with small businesses.  Don't forget about the event venues that are making corporate holiday parties special.  I could go on and on.
So, make a purchase from a small business today!  Whether its a gift for someone, or a tasty coffee from a non-chain coffee shop.  And, top it off by snapping a selfie and showing why you love that business.
TO THE BUSINESS OWNER
I'm probably speaking to the choir with most people reading this article.  You got nailed by COVID, and supply chain issues are further making things a struggle.  It's time to humble brag.  Showcase why you're special, or even ask someone to post about your business (tagging you).  Explain why you are proud to be part of the community.  And in turn, when you see a fellow business owner make these posts ... let's lift them up and in turn, be lifted up by others.
Don't forget to highlight your employees.  Post on social why they are special too.  In turn, they'll feel the love and become your biggest advocates.
TO EVERYONE
In a world that sometimes seems void of positivity, we all need to band together.  Whether you're on social or prefer to stay away, anytime you can tell the story about a positive experience with any small business ... it's more than a warm and fuzzy feeling.  We are truly affecting the lives of business owners, employees, and their families.  It's Small Business Season!!!