Are you PURSUING your career passion? Time to take the next step!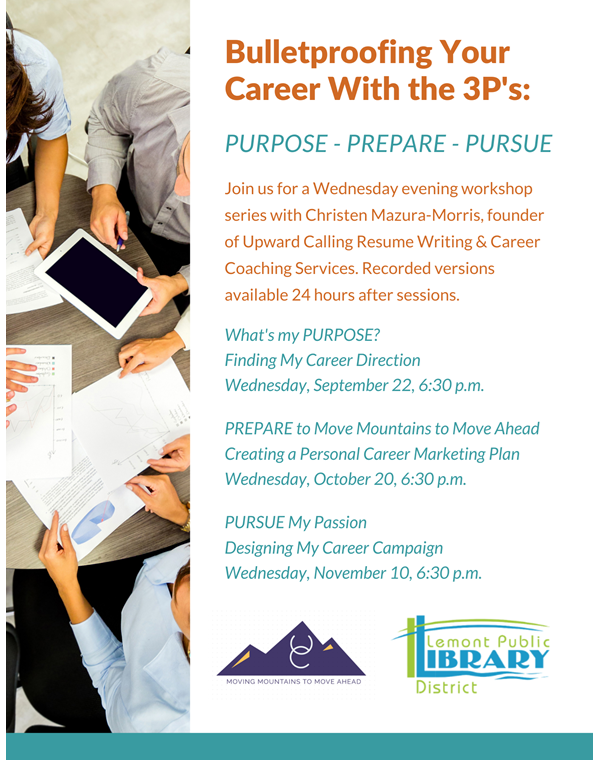 On November 10, join Christen Mazura-Morris with Upward Calling Resume Writing & Career Coaching Services for a free session about achieving your career goals.  The event takes place at 6:30pm at the Lemont Public Library.
If you have trouble taking a compliment or communicating your career value, this session is for you.  Especially if you have discovered your passion, but are fearful of taking the next step.
Christen will show you how to design your career campaign.  She will demonstrate how to formulate your value proposition and use a strategic approach to communicate your worth to your targeted companies.  She will also help you understand key strategies in your job search documents and interviewing techniques that support your branding to achieve your careers goals.
Find out more by connecting with Christen on LinkedIn at www.linkedin.com/in/cmazura-morris.