Oktoberfests are Around the Corner
by Dan Mulka
You may think that Oktoberfests take place in the month of October, but in fact, we're weeks away from TWO great Oktoberfest Celebrations in the area.
Oktoberfest originally began as a wedding celebration when Bavaria's Crown Prince Ludwig married Princess Therese of Saxony-Hildburghausen on October 12, 1810.  The celebration became an annual event that also celebrated the end of the harvest, lengthened in time, and eventually moved ahead into September to allow for better weather conditions.
September 18, 2021 - Pollyanna's Oktoberfest at The Forge (Lemont)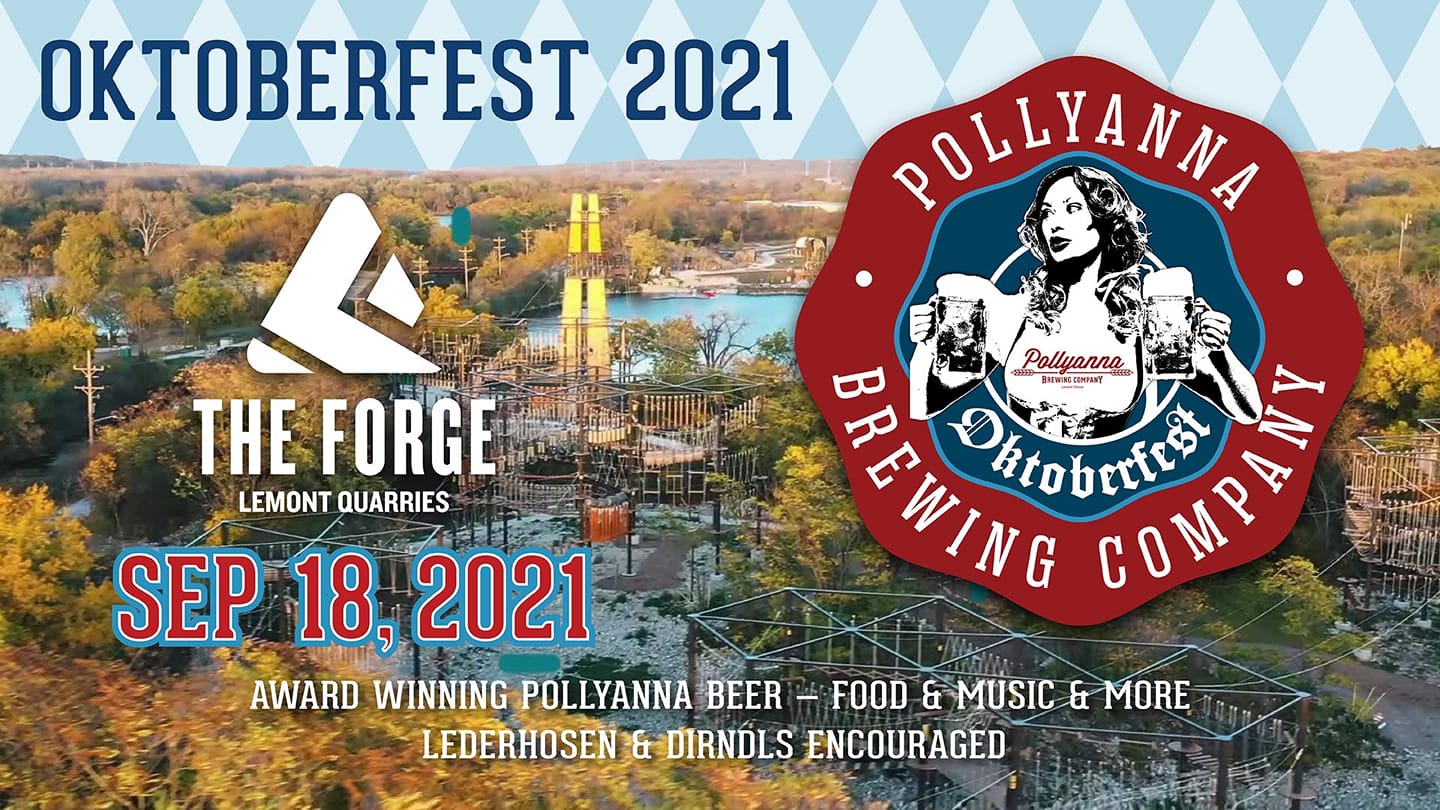 If you are familiar with Pollyanna Brewing Company and Oktoberfest, you are probably familiar with Fruhauf.  Fruhauf is an amazing Oktoberfest beer.  It's so amazing, it took home an award from the Great American Beer Festival in the Oktoberfest category.
New this year, Pollyanna's Oktoberfest celebration is taking place at The Forge: Lemont Quarries.  So, you will get to enjoy the festivities in the beautiful outdoor setting of the Lemont Quarries.  There is a $10 entrance fee, but that includes a souvenir stein (while supplies last).  There will be lots of music, lots of beer and food to purchase (including amazing food from Forgefire Adventure Dining and Weber Grill Lombard, and much more.
For more information, visit their Facebook event page, while includes information about free shuttle service.
September 24 - 26, 2021 - Oktoberfest by Tangled Roots Brewing Company (Lockport)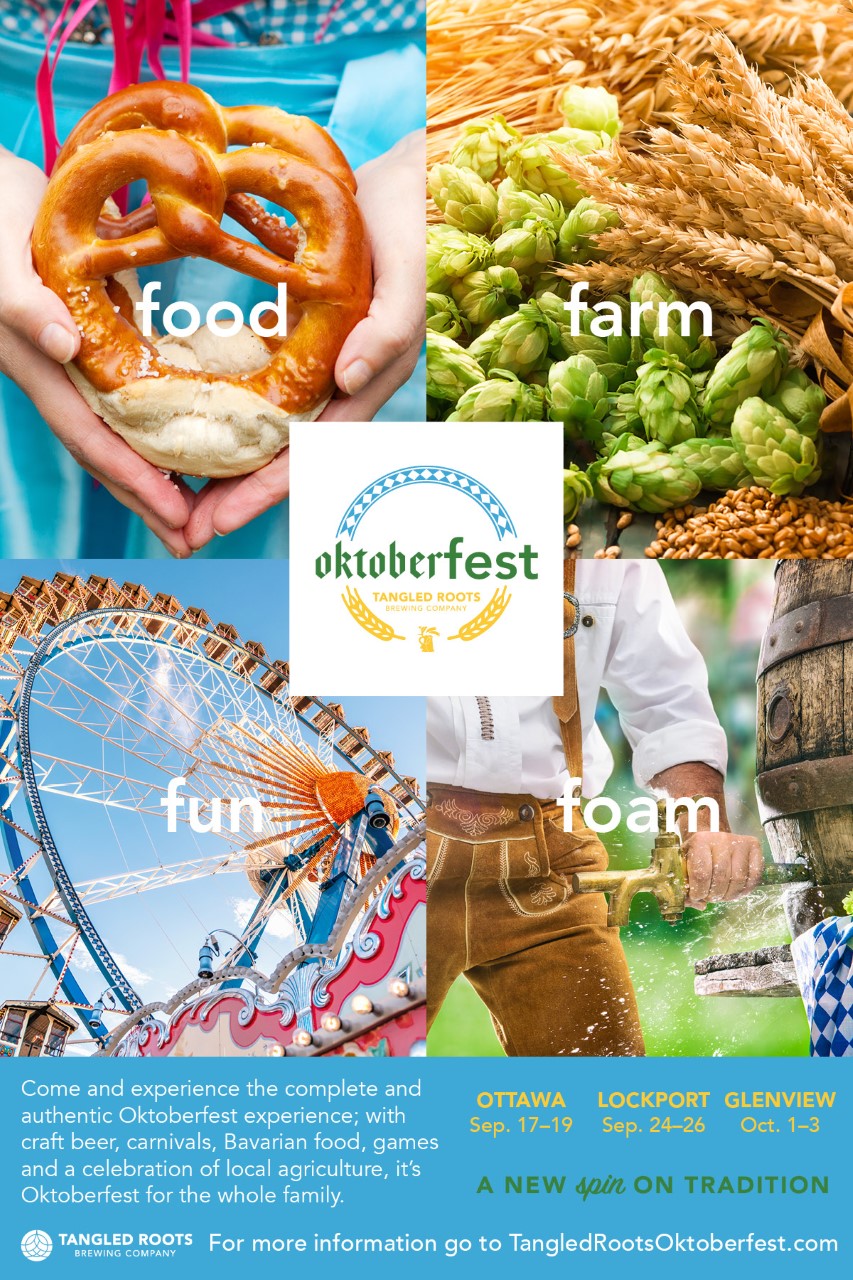 Tangled Roots Brewing Company's Oktoberfest is so big, that they are holding it over three weekends in three different locations.  September 24-26, the festival comes to Lockport's Chevron Field, featuring amazing food, a carnival, a craft market, and beer.
Enjoy food from Lock & Mule and other food vendors.  Beverages will be available from Tangled Roots and Nik & Ivy Brewing.  Don't forget to catch Die Musikmesiters Oompah Band.
For more information, please visit tangledrootsoktoberfest.com.  Don't forget to pre-order your stein while you are there.