Give Your Budding Musician (or Yourself) an "Edge" by Learning at Homer Glen's Edge Music Academy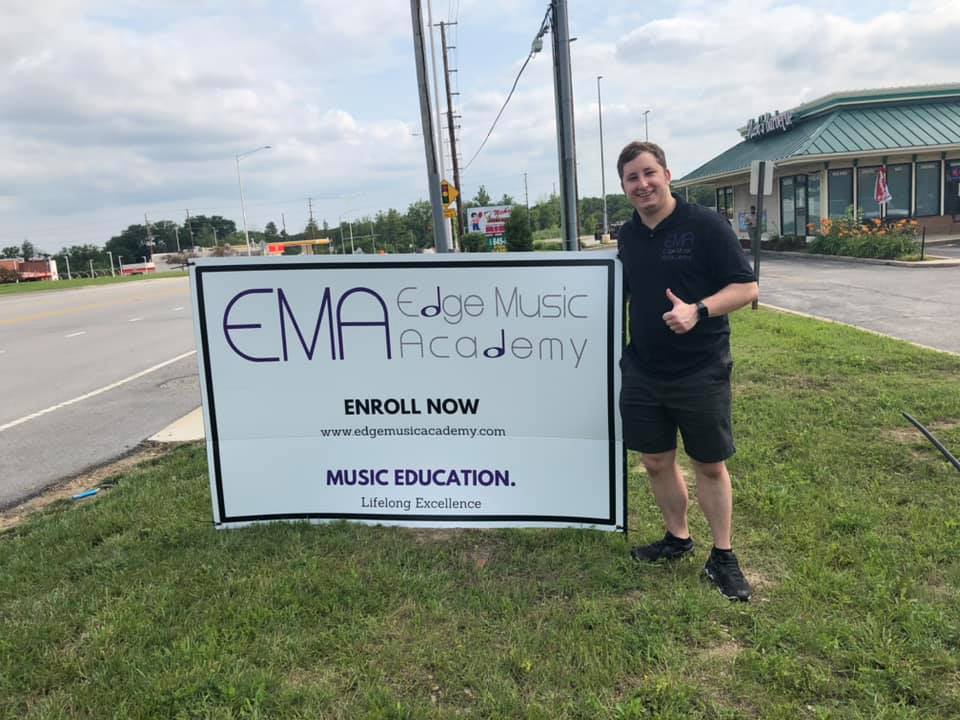 Edge Music Academy provides high quality music lessons to people of all ages while still making music fun.  And, that's one of the reasons that founder Jason Thompson started his business.
"Many music schools focus on skills and classical music only, or only focus on the fun parts of rock and pop music," stated Thompson, "We wanted to still provide the best music education while allowing students to have fun and engage with the music they enjoy."
And, the "Edge" that students benefit from by attending Edge Music Academy?  Self discipline, self expression, critical thinking, and team building (when playing music with others).  The power of music can unlock creativity, teach life lessons, and most importantly – the power of music is fun!
Edge Music Academy teaches group and private music lessons on guitar, bass guitar, ukulele, piano, voice, violin, viola, and drums.  They are dedicated to high quality music education with tailored and individualized lesson plans combined with setting high standards for their teachers.
Find out more about this new Homer Glen business by visiting them online at https://edgemusicacademy.com/, following them on Facebook at https://www.facebook.com/EMANaperville/, or by calling them at 630-445-1525.