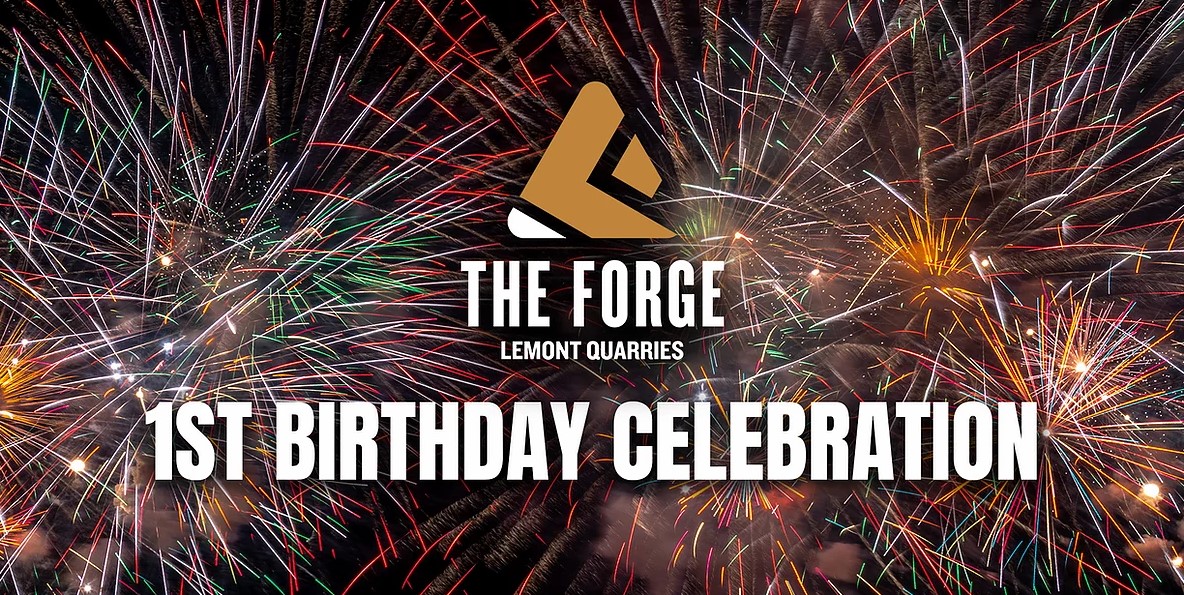 The Forge Celebrates it's First Birthday on July 17, 2021
It's the biggest birthday party of the year.  Lemont's own Adventure Park is celebrating with a day of specially-priced activities, live bands, a DJ, and a grand finale fireworks show.
No purchase is required to enter and enjoy the park, only to participate in activities or access reserved seating at The Mount.
You can save 36.5% (get it ... 365 ... one year) on all activities sure ats the Two Towers Kids Activity Zone, ziplining, and climbing on the Eight Towers Adventure, Mountain Biking at the Drop-In, Laser Tag, Paddlesports, Digital Escape Rooms, and more!  Specially-priced activities start at $10!  Use the promo code BIRTHDAY at check-out.
Please note: the pumptrack and skills course will be closed all day and digital activities will close at 7pm.
Click here to purchase your activity passes (and to learn more about The Forge).