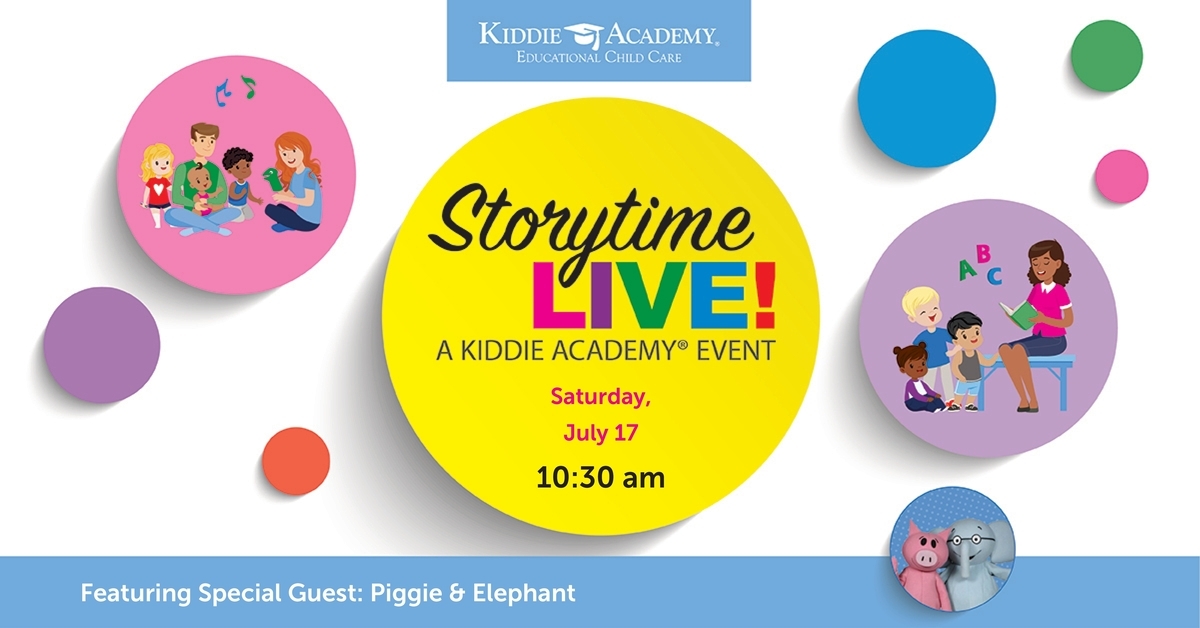 Kiddie Academy of Lemont's Grand Opening - Saturday, July 17
Head over to Kiddie Academy of Lemont to celebrate their grand opening from 10:30am to 1:30pm.  Don't miss their Storytime Live! Event, which will feature their special guests, Piggie and Elephant.
The event is free and open to everyone, but you must register on the event web site to reserve your spot.  Find out more about Storytime Live and RSVP today by visiting https://kiddieacademy.com/events/storytime-live/lemont/.
For those unfamiliar with Kiddie Academy, they are guided by their well-rounded philosophy and curriculum.  They have highly trained teachers that help develop what's unique in every child, nurturing imagination, fostering creativity, and preparing them for school and for life.
Find out more about Kiddie Academy by visiting their page at https://kiddieacademy.com/academies/lemont/.