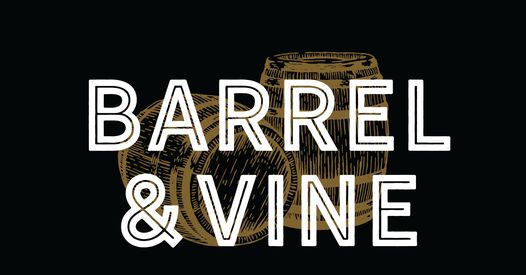 Barrel & Vine Opens Today in Downtown Lemont
The freshest ingredients, a one-of-a-kind menu made from scratch in our kitchen, and pairings of crafted cocktails, global wines and an extensive whisky list. Experience the warm and classy environment created by Barrel & Vine with the whole family.
Lemont's newest restaurant opens today (June 24, 2021) at 11am.  Barrel & Vine is located at 206 Main Street in Lemont, in the former Gelsosomo's location.  My wife and two children were able to enjoy their soft opening in the week, and the food and drinks we had were truly amazing.  We started off with a beautiful meat and cheese platter (which you can choose from the different assortment of meats and cheeses they had available).  My wife ended up having the hamburger, while I enjoyed the braised short ribs.  My two children (ages 3 and 1) had the kids meal.  Everyone truly enjoyed their meal, and we can't wait to head back.
My wife and I also enjoyed some cocktails.  Sara had The Bees Knees, made with Hendricks, fresh lemon juice and honey simple syrup.  I had the Thyme Will Tell, made with Elijah Craig small batch, maple syrup, lemon juice, and thyme.  (We forgot to take pictures of those).  These were really great drinks with a great presentation (I had the stylish large ice cube in my Thyme Will Tell).